Just about one year ago, in March of 2018, Jennifer Lawson took a chance and moved from Louisiana to Minnesota in hopes that she may be able to find more opportunities to find work and to be able to get more involved in the community. Jennifer, who is legally blind, is about as adventurous as you can get.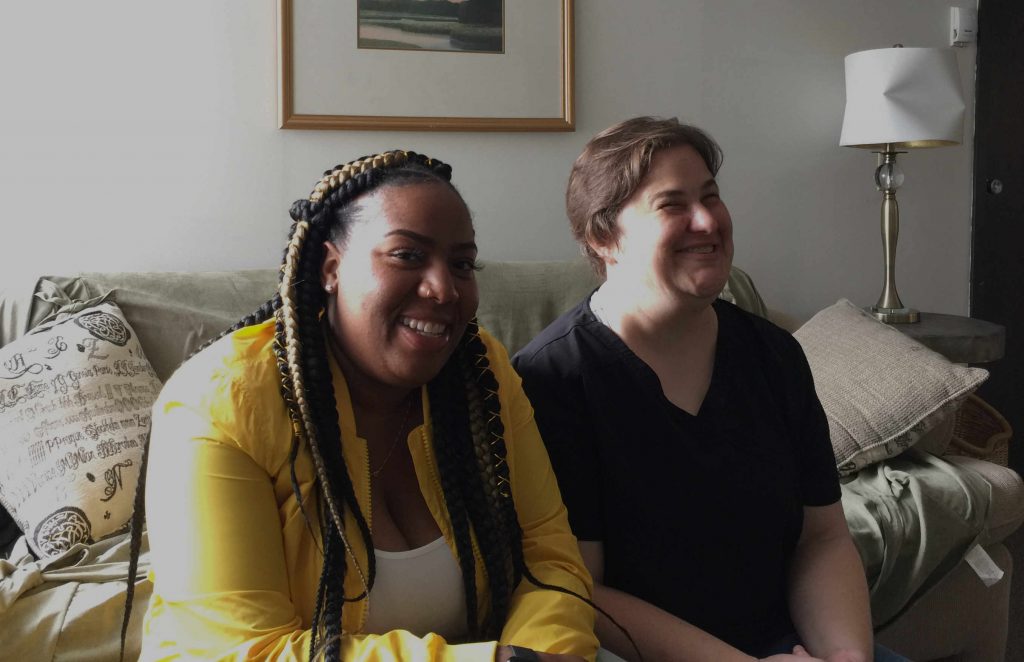 "Oh, I have many hobbies. I love the outdoors. I like to go rock climbing, hiking and canoeing with friends. I also enjoy singing, playing the piano and guitar."
Jennifer has a few very close friends that she likes to hangout with. She is a community volunteer, and also is working in the community, two days a week as a Massage Therapist at the Zen Experience Massage & Wellness facility in Edina. Everything of course was not as easy as you may have guessed. Actually, Jennifer had a difficult time at first.
"I tried to get used to the culture difference and the Minnesota Nice thing. People told me at first that I was rude because what I said was too direct."
Jennifer not only had to get used to the culture difference, she also had a difficult time finding stable housing. Since relocating from Louisiana, Jennifer has moved a total of three times in the last year. Moving for anyone could be a stressful time. When transitioning out of Uptown, she had a very difficult time finding the next place to live. Things went south fairly quickly. Before Jennifer could react, she was homeless, for almost two weeks.
"I had to move to the crisis shelter and luckily, my case manager helped me in finding a group home in Brooklyn Park."
With the help of Jennifer's case manager, Jennifer was able to safely move into the group home. However, this is far from her ideal living situation. Jennifer stated that her housemates did not like to socialize. A couple of house mates had drinking issues which were difficult for her. This is when Jennifer's case manager referred her to Placement Partners for Housing Access Coordination (HAC) services.
"When I came to Minnesota at first, I got on the waiting list for several HUD apartments right away. I knew how this worked because I found housing this way in Louisiana."
Housing affordability and low-income housing availability has been a growing concern in the Twin Cities area. A typical HUD apartment usually has a waiting list time of more than one year. With the help of the Placement Partners staff and Jennifer's proactive approach, she was able to get into an apartment in March of this year.
"Tierra helped me in touring the place and helped me with communication to all the landlords. When it [was] time to move, Tierra and my friend came over, and helped me move the ten bags I had. Tierra was very through when going over the lease documents to make sure that everything [was] legal. She noted a few issues to make sure that I was not taken advantage of."
With the help of Tierra and her friend, Jennifer was able to complete her move smoothly. After reaching out to Bridging MN, Jennifer quickly was able to furnish her new place. Jennifer really likes her new apartment space and plans to stay for an extended period of time.
"Everything here is great. Public transportation is also very easy. I can get to work within 20 minutes [by taking] the bus."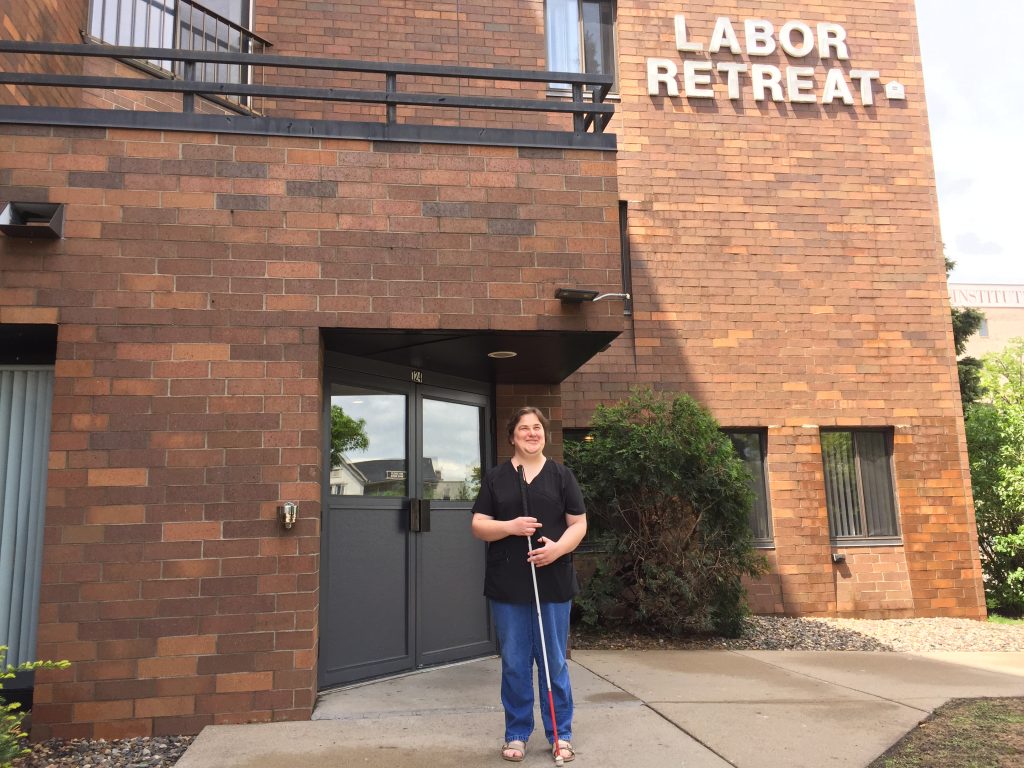 Now that her HAC services have ended, Jennifer has transitioned to Independent Living Services (ILS). Fantaja, her Placement Partners ILS worker, sees Jennifer on a weekly basis to go over shopping, meal planning and mail organization training. When asked about her goals, Jennifer stated that she would like to save money and travel to Alaska.
"I like the cold weather. I think it is the Norwegian in me and I want to explore the wilderness. I love the boundary water and hope to visit there again soon."
Placement Partners HAC program is still relatively new. Since 2018, program staff was able to find housing for several individuals. To learn more about Placement Partners and the service programs, visit www.ppmninc.com.