Today we would like to celebrate the five-year work anniversaries of Showayne Brown, Kari Johnson, and Jean Lauth at Placement Partners. Although we were not able to present the awards at our usual setting, it was still great to be able to catch up with each one of you individually. It is great to see you all grow and learn in your respective roles.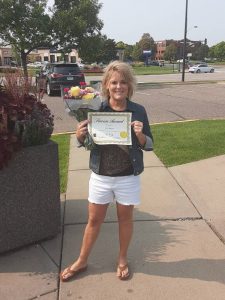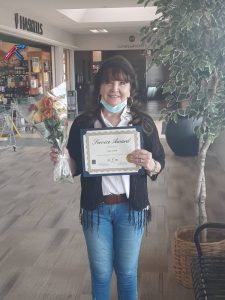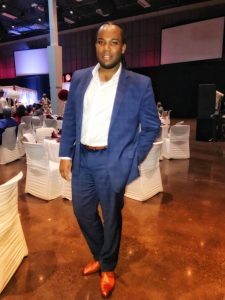 Kari has been happy in her role as an Associate Program Director. She thrives with the relationship-building aspect of her role and enjoys building relationships with both her clients and staff. Kari believes her role has allowed her to use and further develop her listening skills. She enjoys the time she can spend with her clients and staff and enjoys it even more now because it is limited due to COVID-19 precautions. Kari is proud of her client's effort that they put forward in their own jobs. She says it is gratifying to hear back from employers on how satisfied they are with their employee's dedication to their roles.
Jean stated she has learned a lot in her time as a Job Coach. She was surprised at how close of a relationship that she has been able to develop with clients to help them towards their goals. Jean has learned to become more understanding and patient and she has learned much more about mental illness. She enjoys how flexible her schedule can be and being able to get out and about meeting with various clients. Most of all she is proud of her ability to be humble and kind. She states that, "If I have made someone smile then that makes my whole day!"
Showayne has recently shifted from his role as a Placement Specialist into his new Case Manager position. He states "being able to do more for my clients means a lot to me". In addition to this, he is gratified that his initial position led to career growth and success. He enjoys the person-centered planning approach in his interactions with clients. This approach helps him to sharpen skills like communication and shared knowledge and also helps him exceed expectations. Showayne most enjoys helping clients become able to achieve their career and personal goals. He has learned that drive and passion can look differently in people and that crossing paths with someone on the same journey can lead to the most exciting adventure of your life.
Thank you for all your hard work and dedication!